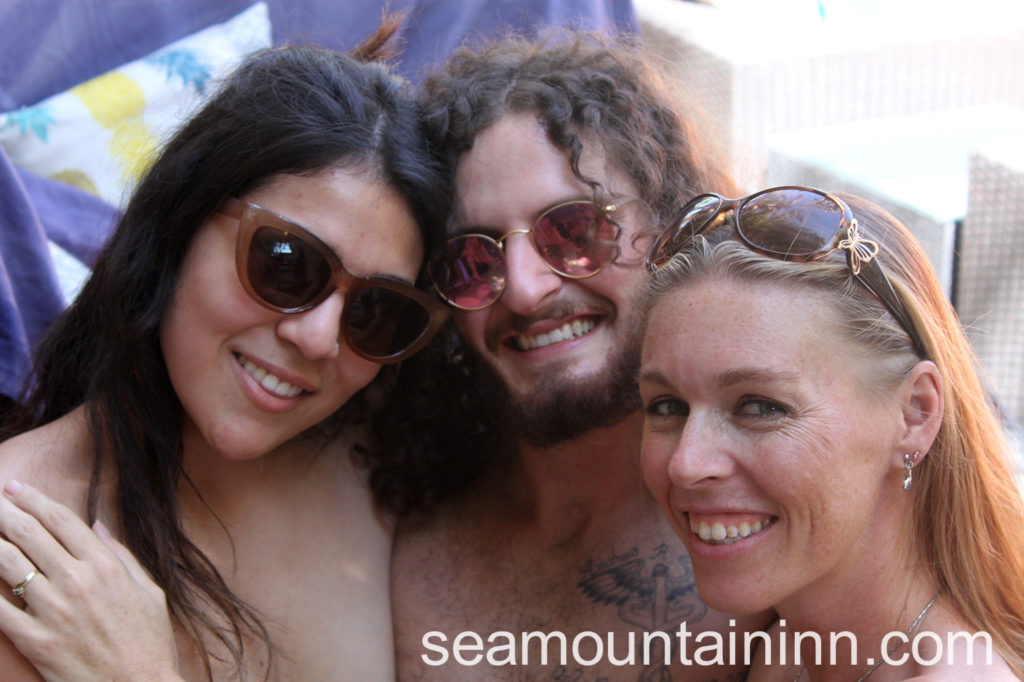 Sea Mountain Nude Resort and Spa Hotel.
Located just minutes from Palm Springs in warm Desert Hot Springs a short drive from Los Angeles or San Diego – 3 hours from Southern Nevada or Arizona.
True paradise found.
Contact us Sea Mountain.
Desert Hot Springs / Palm Springs, California
Telephone: +1 760-251-4744
e-mail: info@www.playareas.com
A 5-Point accredited Inn of distinction.
Day drift in a haze of happiness and completion as you body is soothed and your senses are restored. Sea Mountain is for adults only catering to women and couples. Open to membership for all visits 365 days per year. For the discreet individual, privacy protected. We reserve the right to refuse service to anyone. Whether it is the ultimate in romance or a retreat in thought, activity and recharging, the Sea Mountain has all the relaxed vibe without the distractions. The most private VIP experiences for fun and sun. Contact us Sea Mountain.
Elegant Facilities
The Sea Mountain has the most elegant facilities for the lover of sun and water. Enjoy the day or night. The number one best ranked for romance and elegance. International Awards:
24 hour heated mineral springs swimming pool and spas.
European style nude tanning and pool the celebrity hot spot.
California's most private day spa with massage and love.
European style pool and nude tanning garden areas.
European style nude and lifestyle recreation.
The Only luxury lifestyle friendly hotel and spa resort.
Nude mineral water whirlpool access 24 hours.
Nude cedar wood sauna by nude Pools.
Complimentary DVD Players and 2000 DVD free library available to all rooms.
Flat-screen LCD TVs many 40 inches and up.
Award winning designer and ancient Asian furnishings.
Free wireless computer access with all stays.
World class massage for one or two – Best of Spafinder.